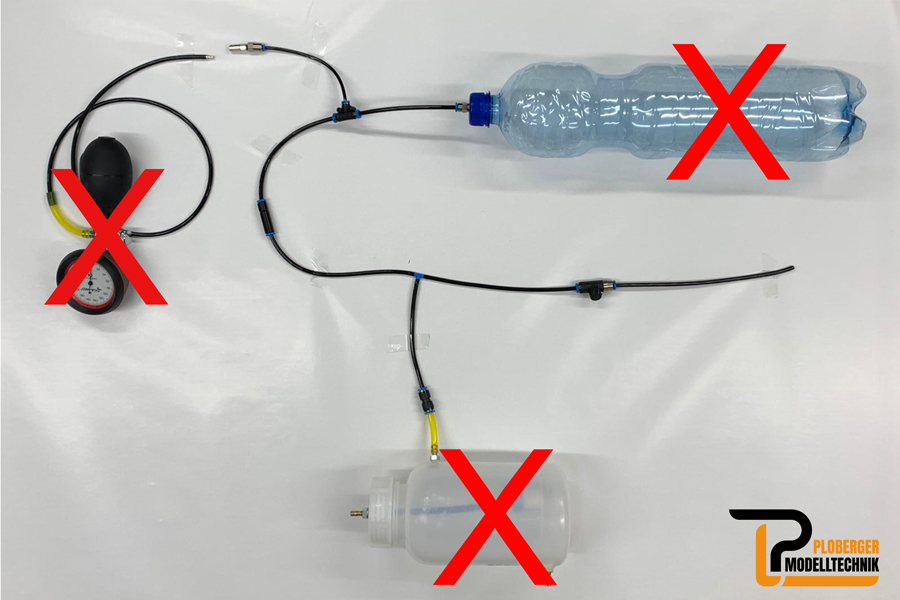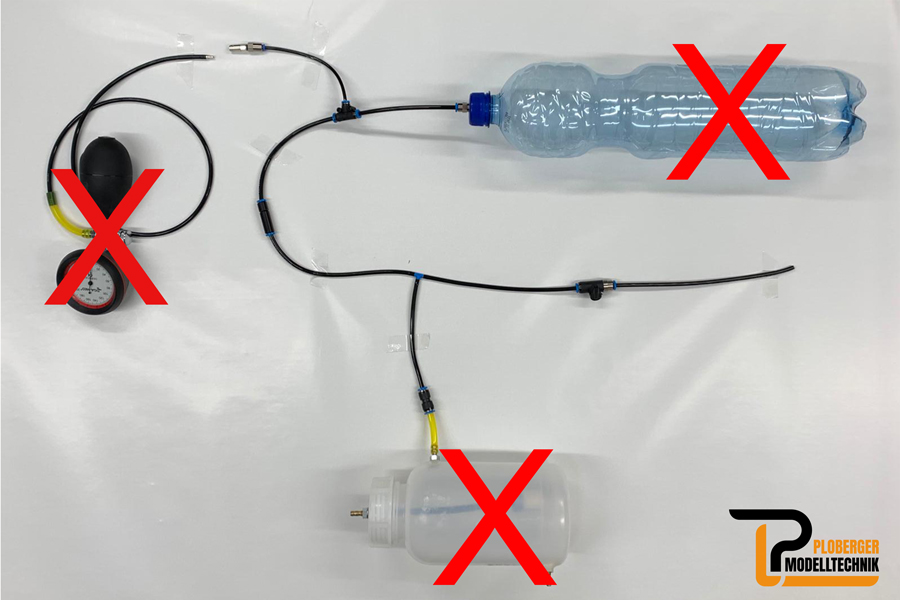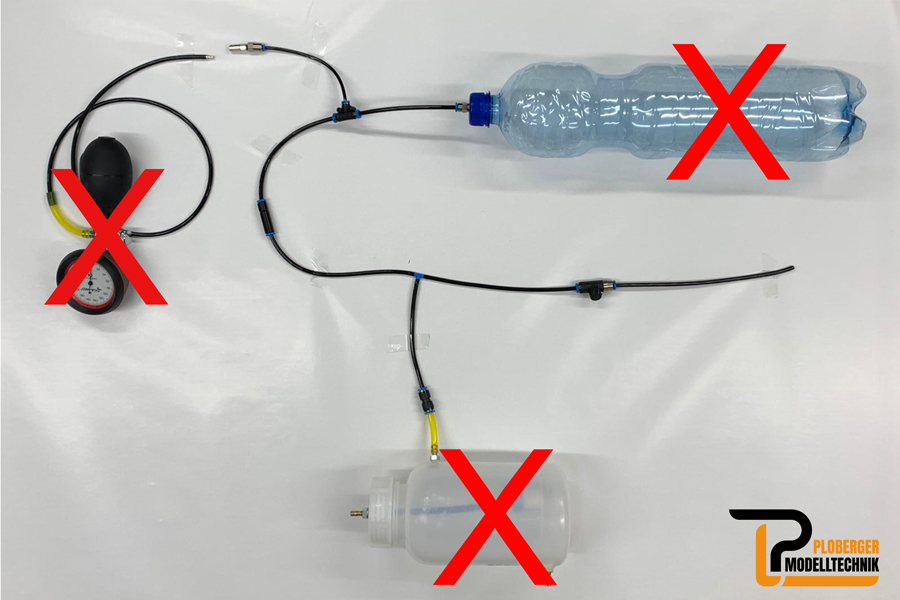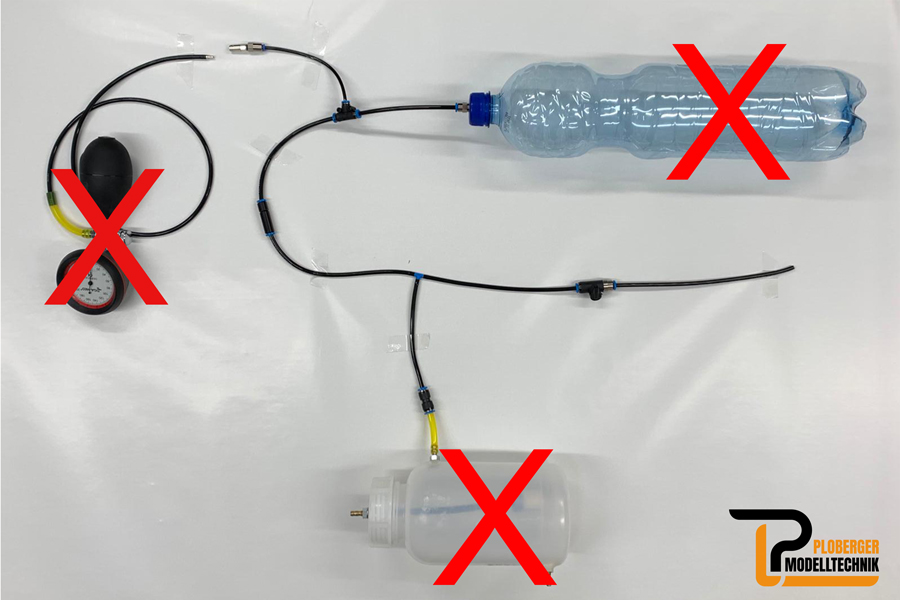 Product information "Pressure tank system kit"
Our pressure tank system replaces a conventional lectric gear pump.

The system is simple, fail-safe, light and also cheap.
The fuel tank is pressurized with about 0,3 bar and thus ensures better running behavior with the 4-stroke engines.

The kit contains all parts that are necessary to manufacture this system.
All you need is a PET bottle with sufficient volume and the optionally available hand pump to fill the system.

The connection to the PET bottle is made either via the original bottle cap or optionally via a "Richter" tank cap that is available seperately.